Souvenir postcard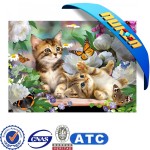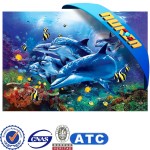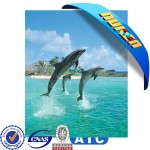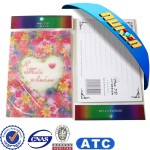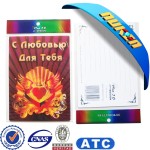 Product Catalogue: Click here to see more images about our products.

Product Detail
3d souvenir postcard
3D souvenir postcard is a rectangular piece of thick plastic lenticular card. It is 4c printing with 3D , which has moving effect picture in one side and paper with text laminated on the other side. The real feeling of 3D Stereoscopic pictures strikes audience's sight, without being thrown away any more because of its high value of collection.
With its bright and colorful 3D Lenticular Card images, our custom 3D Postcard is the perfect way to convey your message. Whether announcing an event, changing an address or launching a new product, 3D Postcards increases your chances to be seen by your current and potential customers. By adding one of our Lenticular effects like Hologram such as Flip, Morphing, 3D to your custom images provide dimension to your graphics and create the maximum impact and value for your product.
Email to Nuken
Other products from Nuken