Fan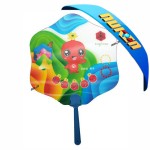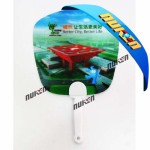 Product Catalogue: Click here to see more images about our products.

Product Detail
3D hand fan:
A hand-held fan is an implement used to generate an airflow for the purpose of cooling or refreshing oneself. Any broad, flat surface being waved back-and-forth will create a small airflow and therefore can be considered a rudimentary fan.
Lenticular material can be used for a hand fan, with the stereo pictures on it, it has the advantages for advertising, promotion industry. The advantage is your customer will bring it home rather than throw it into rubbish bin as other traditional paper or normal printing plastic fan.
Email to Nuken
Other products from Nuken